Interior Office Graphics
Let's talk about office branding / rebranding. We believe first impressions last. Where you work should be an accurate reflection of who you are and what you do. That's why branded environments are one of the most powerful ways to engage employees, visitors, and customers in a truly unique experience which showcases your brand whilst creating a real buzz around it.
Successful branding is so much more than just selling your product or business idea. It's also about all the factors that together create the mood, ambience, and feelings that people associate with your brand as a whole.
Corporate logo, reception signage, office signs, glass decals, wall vinyl, wall murals… all these hidden details contribute to your company's identity. That's why, done properly, a well-designed physical workspace can accurately represent your company's culture.
At One Four Design we are passionate about creating the right design solutions that are as unique as you are.
Intererested? Get In touch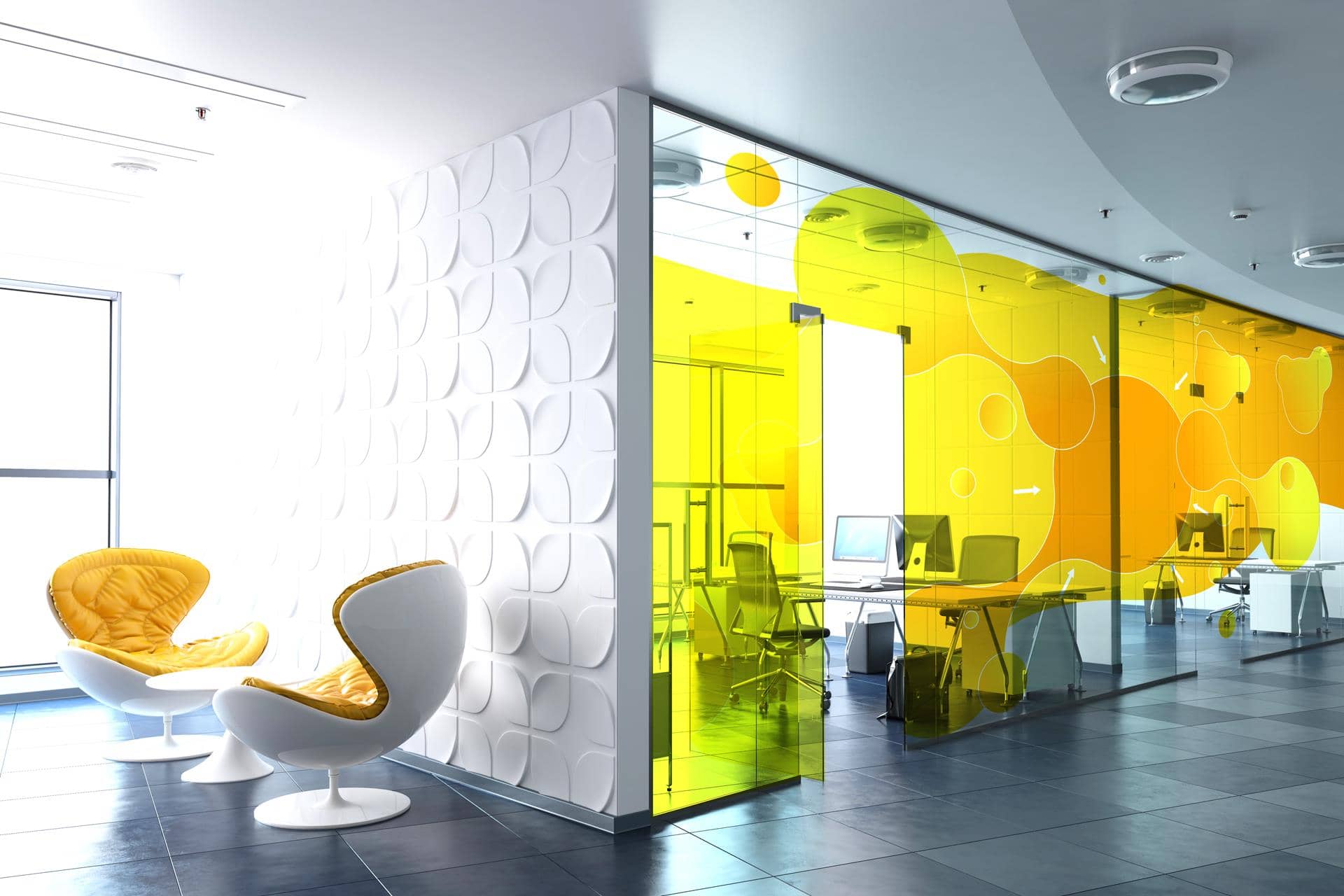 We create ideas as unique as you
Contact us today to discuss your ideas – we'd love to hear from you.
get in touch with us