Window Graphics
A large area of glass can be dangerous if it is unnoticeable. Health and safety now makes it a legal requirement to make glass panels visible in all sectors including corporate, retail, hotel & hospitality.
OUR SOLUTION: Window graphics are a cost effective and flexible way to make glass more apparent. This can be in the form of standard shaped manifestations to bespoke designs, logos or graphics.
Marking glass with a variety of colours and designs is also a valuable way to promote your company whilst maintaining privacy for your clients. Meeting room glass graphics, vinyl lettering and breakout area graphics are also great for office branding or creating a vibe for a space. Graphics, like window decals, can add interest to your window whilst delivering and selling your message to those passing by.
Windows can have graphics applied inside or out and in a whole range of mediums to ensure you get the desired effect. Whether it be bold and vibrant, fluorescent colour or full colour, or a decorative soft, subtle design, we can provide different textures and finishes to generate the effect you need.
One Four Design can provide a variety of eye catching effects using the latest films to create an illusion of frosted or even etched glass at a reasonable price. As well as adding aesthetic value, our range of advanced window films can cut glare, save energy, increase safety and reduce harmful UV rays.
Intererested? Get In touch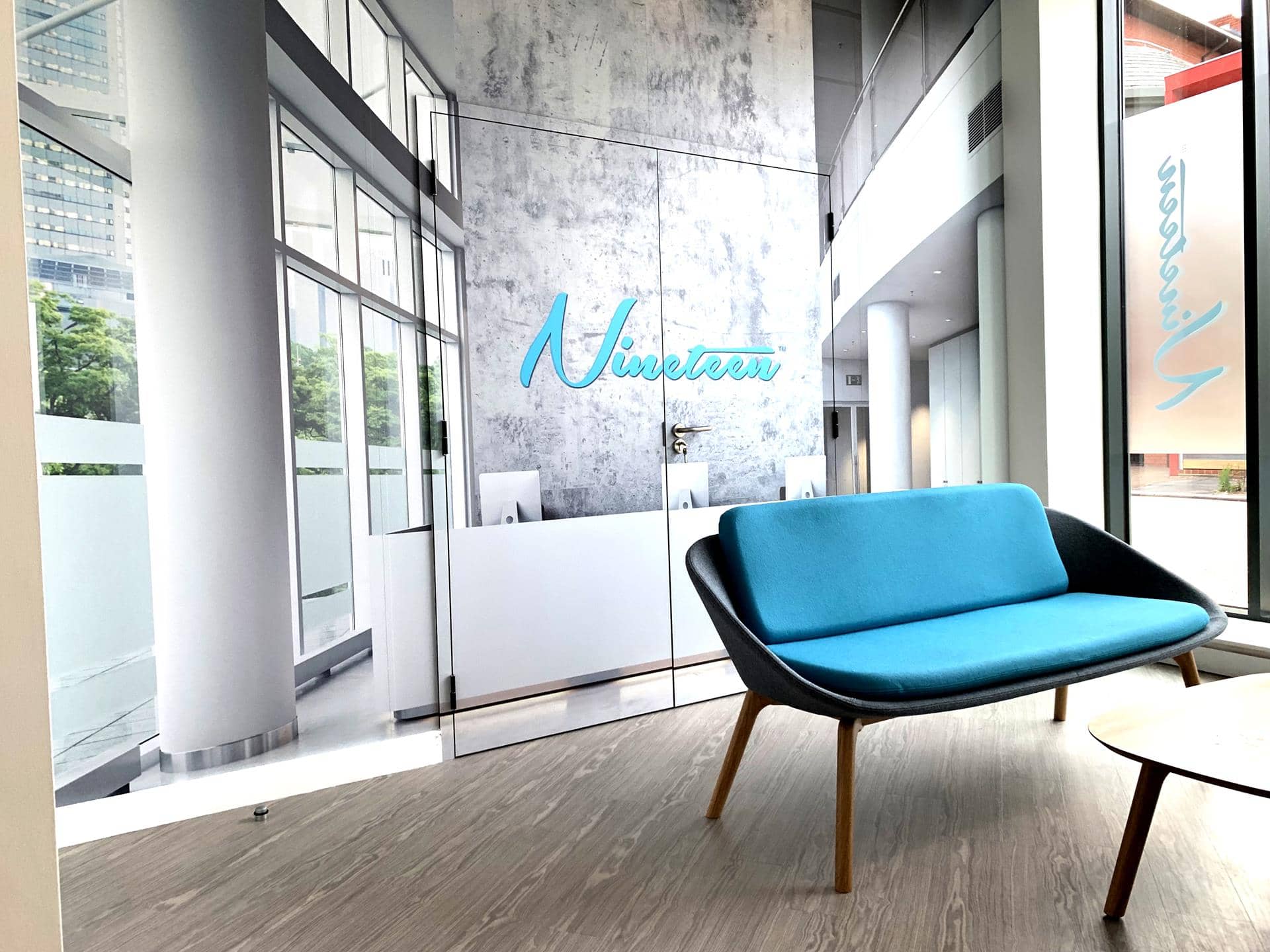 We create ideas as unique as you
Contact us today to discuss your ideas – we'd love to hear from you.
get in touch with us