Window Graphics
At One Four Design, we offer comprehensive window graphics design and printing services which can help your business to get noticed. Our team of experienced designers specialise in producing visually appealing elements that capture the essence of your company, while our modern printing technology ensures the highest quality results. Perfect for retail stores and offices with windows or large expanses of glass, our unique window graphics will grab the attention of passers-by and provide essential information about your business.
Whether you need glass manifestations, vinyl lettering or digital printing, we have all the expertise and skill to create your ideal business signage and graphics

Our Window Graphics Design Service
First impressions are vital and our mission is to create window displays that captures your brand and accurately conveys who you are and what you do. By using state-of-the-art design techniques to produce your window graphics, we can create an exterior display that produces a unique experience for employees, visitors, and customers alike.
We understand the importance of creating more than just a memorable product or business idea. All the little touches such as the mood, ambience, and feelings should be taken into consideration to correctly convey your brand. Let us help you to craft an effective branded workplace through our creative exterior graphics services

Why Are Great Business Graphics Important?
Window graphics are an effective and affordable way for businesses to put the spotlight on what they offer and attract more customers. They help create an inviting atmosphere and enable a visual representation of your business's personality. Window graphics not only create awareness, they also showcase products, capture the attention of viewers, drive sales, generate new leads, inform customers of discounts and special offers and boost overall brand visibility. In addition to being a cost-effective marketing tool, window graphics also provide privacy while preserving natural light. By strategically having eye-catching glass decals installed on your windows, you can increase foot traffic to your business location and ultimately push sales up

An Example of How Window Graphics Work
A large area of glass can be dangerous if it is unnoticeable. Health and safety now make it a legal requirement to make glass panels visible in all sectors including corporate, retail and hotel & hospitality.
Our Solution:
Window graphics are a cost-effective and flexible way to make glass more apparent. This can be in the form of standard-shaped manifestations or bespoke designs and logos.
Marking glass with a variety of colours and designs is also a valuable way to promote your company whilst maintaining privacy for your clients. We provide window graphics for the following areas:
Meeting room window graphics
Reception areas and waiting rooms

Branded breakout areas
Office branding or creating a vibe for a space with window decals. For example can add interest to your windows whilst delivering and selling your message to anyone passing.

Windows can have graphics applied to the inside or outside and in a whole range of mediums to ensure you get the desired effect. Whether its bold and vibrant, fluorescent colour or full colour, or a decorative soft, subtle design, we can provide different textures and finishes to generate the effect you need.
We can provide a variety of eye-catching effects using the latest films to create an illusion of frosted or etched glass at a reasonable price. As well as adding aesthetic value, our range of advanced window films can cut out or reduce glare, save energy, increase safety and reduce harmful UV rays.
Interested? Get In Touch With Our Graphics Printer Today!
To learn more about our business sign creation services, why not see our portfolio to check out some of the design, manufacture and installation work for yourself? Have any questions that you'd like to ask about bringing your own design ideas to life? Then why not get in touch with our team today?
To learn more about our window graphics design services in Berkshire, you can get in touch by giving us a call on 01753 518 406. Alternatively, you can reach us by e-mail at hello@onefourdesign.co.uk or simply click on the 'quick callback' button.
Interested? Get In touch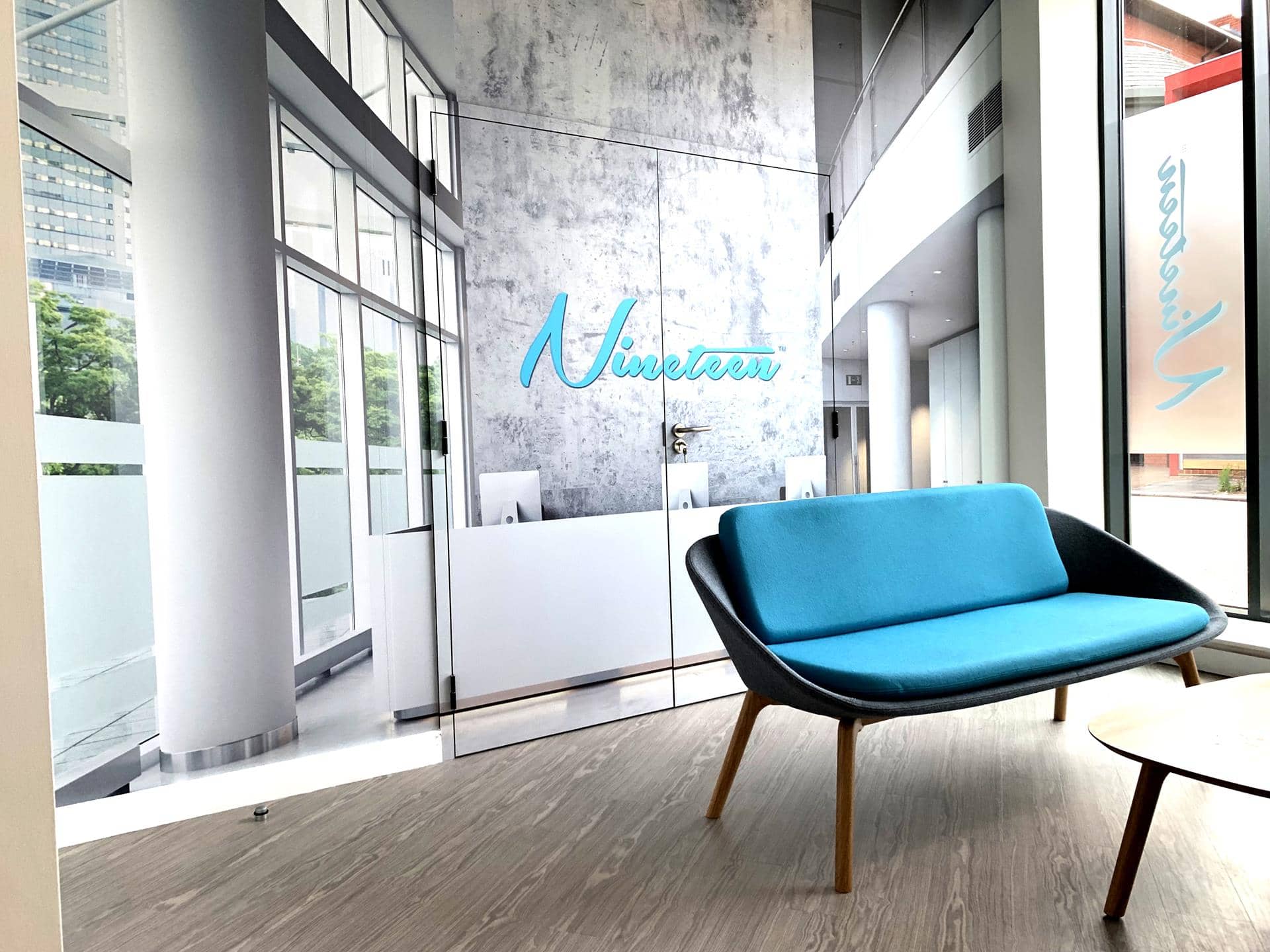 We create ideas as unique as you
Contact us today to discuss your ideas – we'd love to hear from you.
get in touch with us